3DBoatDesign™ | CAD Ship, Yacht and Boat Design Software


"Finally A Professional Boat Design Software Package That Has Been Made With You In Mind...."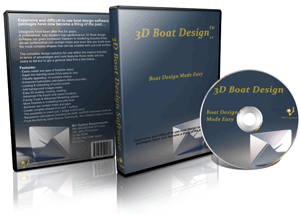 Frustrated with Expensive, Hard to Use
and Cumbersome Boat Design software?So were we...

"And nearly 191,080 (and counting)
design professionals who are now executing their design ideas with the ease and accuracy they need, and without the headache..."
3DBoatDesign™ has been created with you in mind. It offers you a professional, fully detailed high performance CAD Software Package that gives increased freedom in modeling knuckle lines, allows surfaces that can contain holes and lets you build even the most complex shapes that can be created with just one surface.
Congratulation to the Developers for a quite
remarkable Software
David


By using subdivision surfaces you gain more flexibility and the advantages can only truly be appreciated once you start to use it.

We hate 'Outdated' software, especially all the hidden charges that make you pay for it again, and again, and again...
This is why we have made 3DBoatDesign PAY ONCE software. You will always get 100% FREE updates / upgrades.


When we release a new update we will let you know via our email newsletter. You can then simply log into your secure members area and download it for FREE...Even in 5 years time...
Helping me build a boat would be something my grandson would really enjoy (me too). And I am a tool crazed guy, It's perfect! Doug


It looks to me like you can design any kind of boat...
Bill Hunt NA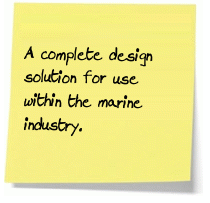 3DBoatDesign offers a Complete Design Solution for use within the Marine Industry. In terms of advantages and core features there really are too many to list but to get a general idea of what's included take a look at the list below:
Create any type of floatable object.
Easy to use & extremely flexible.
Super low learning curve
(Very easy to use)

Visually appealing, no complex menus.


Enhanced hydrostatic calculations

(More accurate)




Locking & Unlocking of control points.


Add background images easily.


Easy 3D scaling, moving, rotating.


Advanced File import and export functions.


Fairing Tools & Advanced Modeling options.


More freedom in modeling knuckle lines.


The possibility to insert just one single control point.


Create complex shapes from just one surface.


Surfaces can contain holes and gaps.


Uses 'surface modeling' to define the shape of a ship.


"Sculpt" the hull by pulling and shifting points

(just like a thin and flexible piece of cloth)




Not limited to the hull alone

(Decks, superstructures, masts, keels and rudders can be modeled this way too.)




Uses subdivision surfaces to completely model the ship.


Default view has 4 windows with a different view on the 3D hull.


Resistance calculations including the Delft series resistance


Resistance calculations including The KAPER resistance method.


Designed to run on all modern PC's (

Win 95/ 98/2000/ME/XP/Vista/Windows 7

)


All from the thriving Open Source Community

(this software is forever changing)




Ideal for any type of boat hull from luxury yachts to toy models.


Multi PC License

(Use 3DBoatDesign on as many systems as you want)




100% FREE updates

(even in 5 years time)




100% Freedom to Design Amazing and Sophisticated Models

Congratulations on a marvelous product
Ian


Secure Your Copy Now...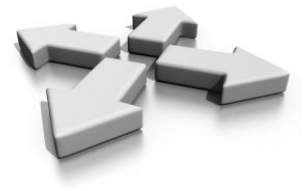 Forget expensive and difficult to use boat design software packages! 3DBoatDesign is your new Fully Licensed marine object modeling software solution.

Flexible and Open Boat Design Modelling System


So what are you waiting for, join the other 191,000+ users (and counting) who have already received this amazing marine design software....

Multiple PC License
Why pay 00's of dollars per computer for a costly programme when 3D Boat Design can do it all for you for one tenth of the price? Remember this is a fully licensed and legal copy of 3DBoatDesign to be used at home or work. You may install it on as many systems as you like, with the same license!



Download Now -
there's literally no risk.

(100% Fully Licensed Copy)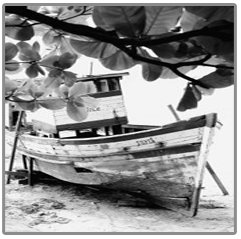 And you have to admit, $49.95 is a small price to pay compared to the $100's or even $1,000's for other similar professional options

Physical RRP = $139.95
Secure your copy for only $49.95




100% No Hassle 60 Day Money Back Guarantee

We are so confident that you will love this CAD Software Package that we offer a 100% No Hassle 60 day money back guarantee. You're free to returnit next week, next month, or up to 60 days from now.
That's right, we know you will love this software so much that you can try it 100% RISK FREE for up to 60 days.
This Offer Applies to the 3DBoatDesign Download Version.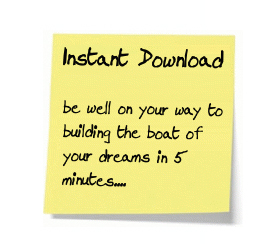 Instant Access

3DBoatDesign is available to you via Instant Download, so you can be on your way to building the boat of your dreams in less than 5 minutes!
Even if you have never downloaded something from the internet before it comes with step by step instructions, it's so easy!

Zero Shipping Costs
No waiting time, forget having to wait weeks for postal delivery.No risk of products lost in the mail or damaged. You even receive the software at a lower price because it costs us less to produce.



All our ordering is processed through our trusted third party provider, ClickBank are the Internet's leading retailer of digital products and securely process an order somewhere in the world every 3 seconds. You can rest easy knowing that all your personal and financial information is COMPLETELY protected.
So what are you waiting for, join the 1000's of other happy users of this amazing 3D Boat Design Software....

YES, Please Send Me 3DBoatDesign and
All The Unadvertised Bonuses Now!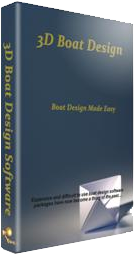 This amazing CAD software package is
available Risk Free for only $99.95





Goods and services provided by 3DBoatDesign.com.
Sold by ClickBank Inc., Boise, ID USA. Lifetime Online Updates Included.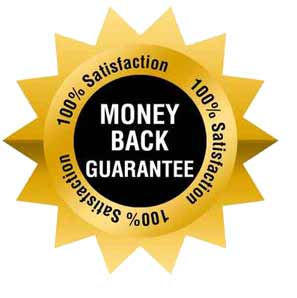 Remember, if you aren't satisfied for any reason, or it doesn't live up to your expectations, you won't be out one red cent.
Just send us an email and we will refund your payment, next week, next month or right up to the final day of this 60 day guarantee.
Remember designing and building your very own custom boat will provide a lifetime of memories. So you want the best in Design Software!
We have made 3DBoatDesign so that everyone can afford it AND made it easy and flexible to use.



The 3DBoatDesign.com Team!!
You have nothing to lose ordering 3DBoatDesign, no matter what country you're in. Start building the boat of your dreams today!